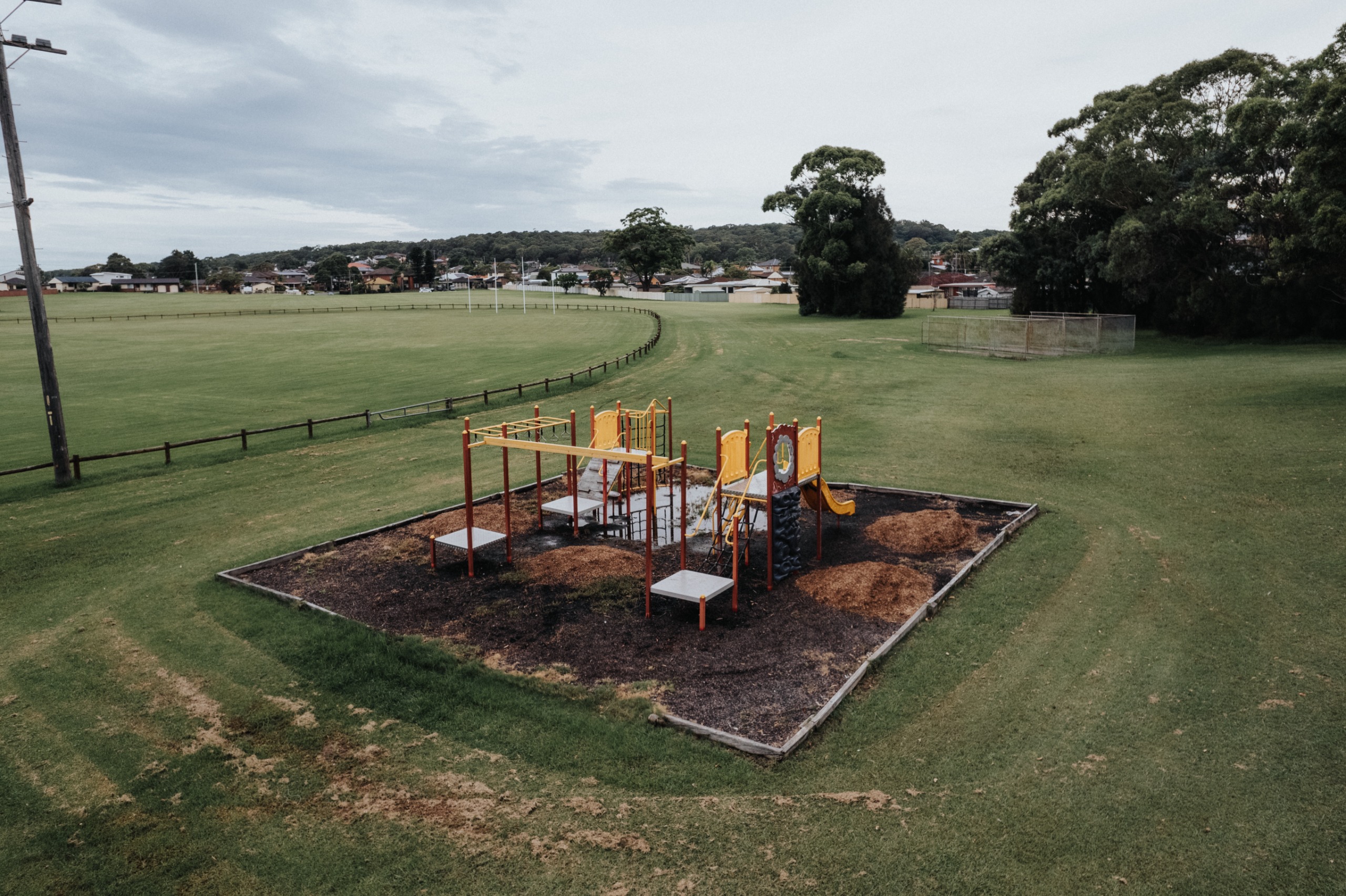 About the location
Jock Brown Sportsfield playground in Barrack Heights (Gipps Crescent) is a 'local' park located within an active district park. This location has an existing sports oval, dog off-leash area and amenities block.
The current playground will be renewed and the new playspace will include equipment, seating, access paths, landscaping, drainage and shade.
Before we move ahead with this project we want to hear from you about what the space might look like and what your preferences are for the various elements to ensure we create a space for everyone to enjoy!